Kedves látogató
!Van élet a halál előtt.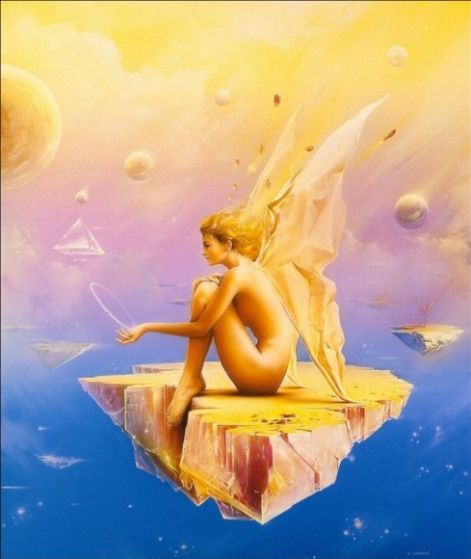 Bizonyára van okod arra ,hogy itt legyél,mert itt vagy.Semmi sincs véletlen és minden okkal történik.Az élet értelme elég érdekes és mindenkinek más.Mit jelent neked a siker?Mindenkinek mást jelent.Nekem is és neked is.Miben akarsz sikereket elérni?Átadom neked azt ,amit tudok. Elgondolkodtam , hogy mi az élet értelme és rájöttem,hogy egészséges , gazdag és boldog akarok lenni és festőművész és író ,mert nekem ez jelenti a sikert. Elegem volt hogy másoknak dolgozzak és mások álmait építsem.
Röviden bemutatkozom neked .Egy vagyok a sok közül és 1961 május 27.-én láttam meg a napvilágot.A gyerekkoromról nem szeretnék beszélni,mert olyan volt amilyen volt és az már a múlt.Egész életemet idáig végig dolgoztam és mindig másnak építettem az álmait ,most a saját álmaimnak élek és átadom neked,hogy hogyan csináltam.
36 év munka és otthon a házimunka után nem tudtam elhelyezkedni .A fiam miatt nem vettek fel sehol,mert kiskorú gyerek mellett ma egyáltalán nem lehet munkát találni.Otthon voltam 4-5 évig és csak azt láttam,hogy a férjem hazajön enni és fürödni és aludni.Nekem ebből lett elegem.Neked miből?Mert valami miatt most itt vagy .
Beteg lettem , nagyon sok gyógyszert szedtem,mert az áldott állapotomban cukros lettem.Napi 3 szor szúrtam magam,hogy a baba ne legyen cukorbeteg .Szülés után is még évekig kellett járni vizsgálatokra.Aztán elegem lett belőle és többet nem mentem.Nagyon elhíztam ,mint sokunk egy idő után.A cukorbetegség magával hozta a magas vérnyomást és a vérzsírt ami mint megtudtam később ez egy hármas tipusu betegség.Aztán pajzsmirigy beteg lettem .Mikor már majdnem sikerült elhelyezkednem egy élelmiszer áruházba megint közbe szólt a sors.Másnap a női sotén voltam a műtőasztalon.Kiderült,hogy a méhemen egy ökölnyi daganat van és nagyon rossz helyen , műteni nem lehet , csak ha kiveszik az egész méhemet.Azt mondta az orvos,hogy nekem már úgy sincs szükségem rá.Mire közöltem vele,hogy a műtét elmarad,mert nekem meg szükségem van rá.
Mivel egészséges akartam lenni ezért kezembe vettem a sorsom és el kezdtem magam gyógyítani.Első lépés a kandida betegségemmel kezdődött ,mikor is az orvos olyan gyógyszert akar felírni amit ki sem próbáltak még emberen.Szerencsére ezt meg is mondta nekem és azt válaszoltam neki,hogy akkor köszönöm szépen nem kérem. Ne fájjon amire nincs orvosság, ha vége vége.Kész , elegem volt mindenből és így kezdtem a változást és a sorsomat a kezembe venni.
Most már makk egészséges vagyok .Menet közben mikor elhatároztam magam,hogy festőművész leszek ,akkor elkezdtem festeni és a terpentint nem tudtam,hogy nem lehet be lélegezni.Így a májam is tele lett cisztákkal. Egyre több gyógyszert szedtem és elegem volt,hogy nem javul az állapotom sőt egyre több gyógyszert és egyre nagyobb adagokba írták fel nekem.Így elhatároztam,hogy magam veszem kezembe az életemet.Nem érdekel mi lesz.Az összes gyógyszert eldobtam egyik napról a másikra.Egyedül a pajzsmirigy gyógyszerről kellett apránként leszoknom.Mindig csökkentettem az adagot hetente kevesebbet vettem be.
Közben elkezdtem írni életem történetét és az első könyvem is most jelenik meg ,aminek az Igazság a címe és nők és anyák ébredéséről írok a saját példámon keresztül mutatom be az életünket ebben a társadalmi és gazdasági helyzetben.Megtalálod a facebookon a nők és anyák és az igazság csoportba.Valamit tudunk ,amit ki kell hozni mindenkiből,mert mindenkiben benne van! Képesek vagyunk saját magunkat meggyógyítani és életünket jobbá tenni.
Mikor ez sikerült azután jöhetett az álmaim megvalósítása.Ezért elkezdtem festeni,mert mindig is akartam , csak arra vártam,hogy ha nyugdíjba megyek akkor fogom elkezdeni.Aztán rájöttem nem várok addig és elkezdtem.Elmentem egy művészboltba a szomszéd asszonnyal Marikával és bevásároltunk. Festettem és egyre szebb képeket ,aztán elmentem rendezvényekre tanulni a nagyoktól.Hogyan legyek sikeres?
Sokat tanultam és most át tudom neked adni,mert a buta ember a saját tapasztalataiból tanul a sikeres pedig másokéból .Semmi sem számít csak az ami a fejedben van .Nekem is ki kellet üríteni a fejemet ,mert tele volt rossz hiedelmekkel.Nem könnyű ennyi idő után a saját lábunkra állni,de mondhatom nagyon megéri.Ha még mindig itt vagy akkor biztos végig fogod csinálni te is .Segítek neked ,könnyebben fog menni mint ,ahogy nekem ment.Nekem 6 évembe tellett vagy már lehet 7 is és azóta is megy.Irányítom az életem. Neked meg nagyon könnyen fog,ha betartod amiket mondok.
Nos felkészültél ?
Megvalósítod önmagad?
Eldöntötted?
Képes vagy rá?
Biztos,hogy akarod?
Akkor számíthatsz rám!
Első lépés !
Vegyél elő egy papírt és ceruzát, mert írni fogunk. Sok ember nem akar gazdag lenni és jó neki úgy minden , ahogy van. A további oldalon válaszd ki az első lecke című gyakorlatot és kezdhetjük is.
Itt meg is nézheted a festményeimet és a verseimet, ha szereted. Egy aranyos barátnőm csinálta nekem ezt a weblapot meglepetésnek, mikor a facebookon meglátták a verseimet a lányok a barátnők csoportba és Zsóka pedig zseni a weblapkészítésbe. Még tanulom kezelni az oldalt, nagyon kezdő vagyok benne, remélem , amit felraktam eddig az elnyeri a tetszéseteket. Megtisztelsz vele, ha megnézed és elolvasod írásaimat, és szánsz az idődből a festményeimre.
http://mareszalmai.gportal.hu/
További szép napot kívánok neked. Maresz